University Theatre
University of Oregon: Department of Theatre Arts
I Ain't Yo' Uncle !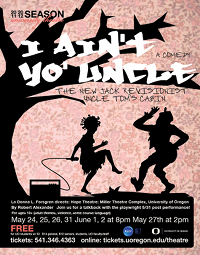 The New Jack Revisionist Uncle Tom's Cabin
by Robert Alexander
LaDonna Forsgren directs: Hope Theatre
For ages 13+ (language)

2012  May 24, 25, 26, 27, 31, June 1-2
Article in the Eugene,OR

Daily Emeraldi

newspaper



I Ain't Yo' Uncle explores America's racial past through the lens of one of the most influential texts ever written: Harriet Beecher Stowe's novel "Uncle Tom's Cabin." In this witty self-reflective drama that blends 19th century melodrama and 1990s hip hop culture, Alexander brings Stowe's characters to life so that they may deconstruct stereotypes of African Americans and write their own history. With George acting as judge, Tom, Eliza, Cassy, and Topsy put Stowe on trial for her misrepresentation of the enslaved South and by doing so, challenge audiences to also question how historical stereotypes of African Americans continue to persist today.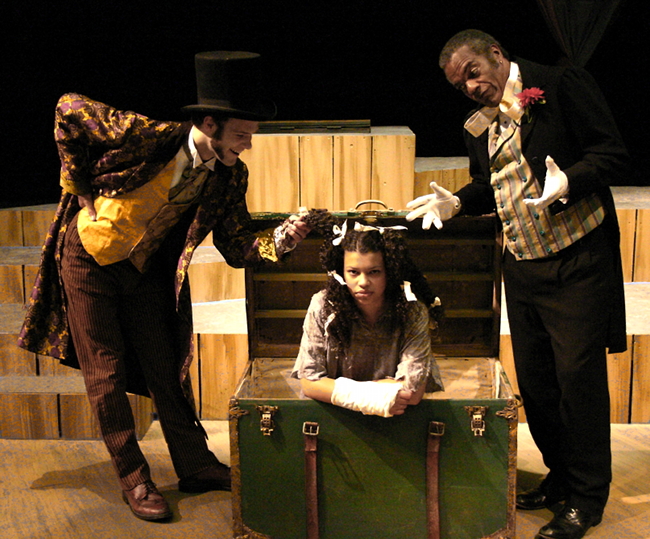 A scene from the play [ view
more images
]