Ethos at IFCC
Posted on February 3, 2011 by Michelle
Overlookers may remember that last summer [2010], Ethos Music Center was granted management of the Interstate Firehouse Cultural Center/IFCC at 5340 N Interstate Avenue with a promise to maintain it as a multi-use, multi-disciplinary arts institution. Within a few days of getting keys to the new building, Ethos put together a sold out choir/musical theater camp. In the months that have followed, programs have been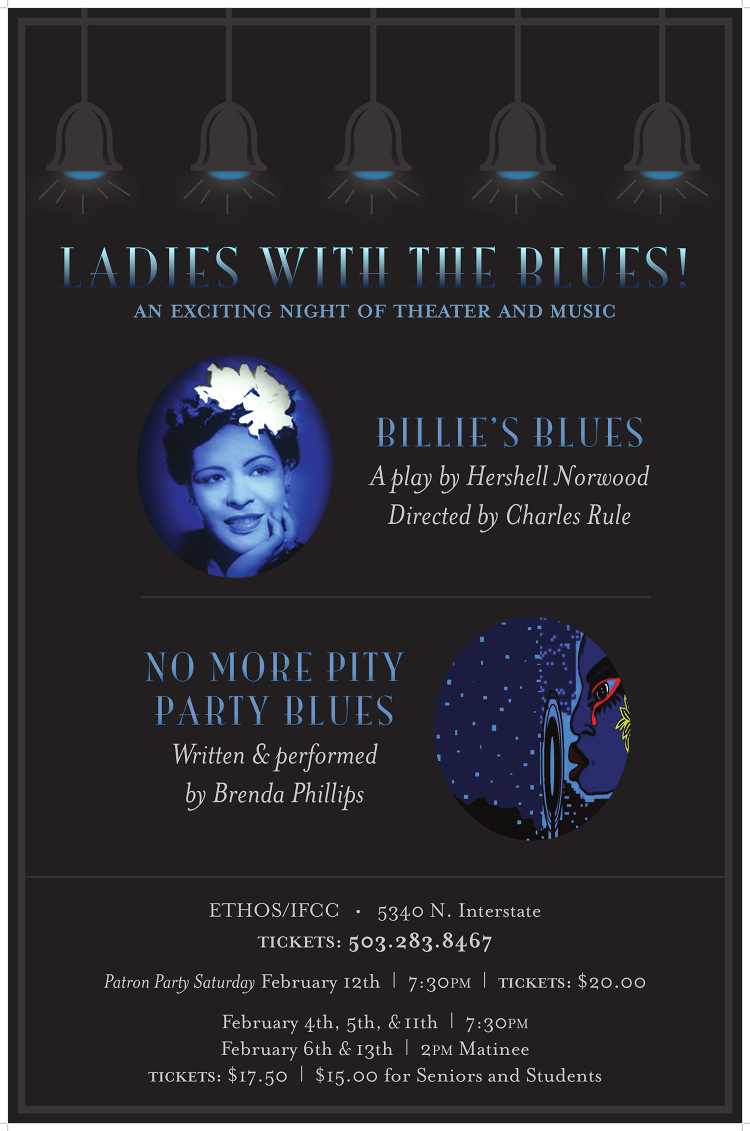 set up and IFCC is full of life classes and performances for children and adults. Ethos will continue renting the theater, gallery and dance hall to other nonprofits at affordable rates. Ethos will also be implementing programming including classes for Musical Theater, African Dance, Breakdancing, Ballet and more.
Black History Month Events
at Ethos/IFCC
In February 2011, Ethos/IFCC hosted an exciting month previewing three original productions which tell the stories of black artists and musicians – from jazz legend Billie Holiday to Portland's jazz musicians and clubs in the 1920s.
Ladies With the Blues
"Billie's Blues – Tonight at Mama's Jam" and
"No More Pity Party Blues"

February 4 – 6 and 11 – 13
Fridays, Saturdays at 7:30 pm,
Sundays at 2:00 pm

---
this page is a modified version of